When I realised that the free version of VMWare ESXi only kept an hours worth of logging information I went looking for a solution to keep more statistical data. This is what I have come up with so far.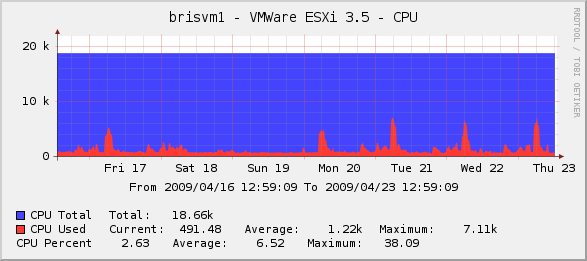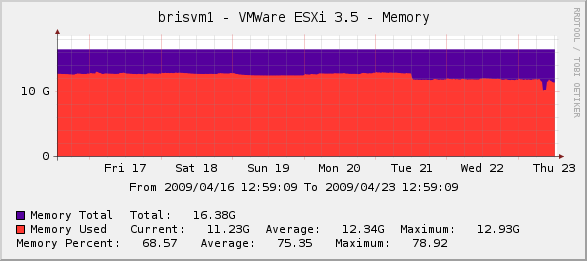 This method uses the VMWare Remove CLI tools to connect to the ESX server and download the information via an XML interface.
Software Required:
Firstly download and install the VMWare Remote CLI tools to your Cacti server.
Next you need to add a user to ESX for the statistics collection.
On the ESX Virtual Infrastructure Client goto the "Users & Groups" tab.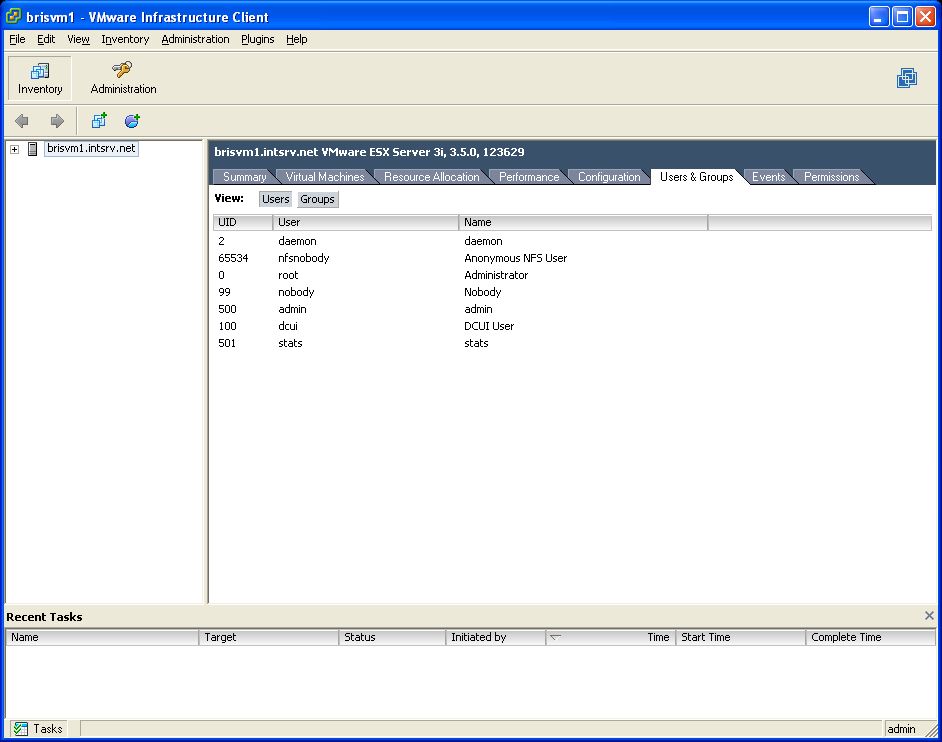 Right Mouse Click and "Add" a new user.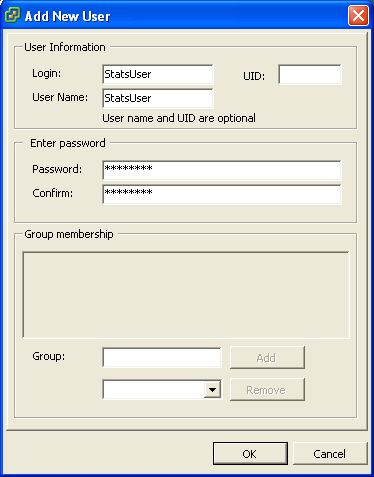 Then go to the "Permissions" tab, and Right Mouse Click to "Add Permission".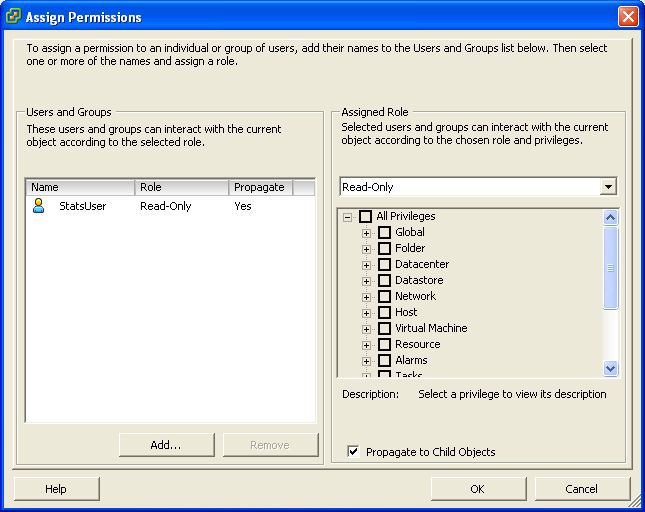 Add the new StatsUser and select Read-Only for the assigned role and click Ok.
Now goto your Cacti installation and copy the "esxstats.pl" file into your cacti scripts directory and import the "cacti_host_template_vmware_esxi_3_5_host.xml" file into Cacti using the web interface. These scripts can be downloaded from the bottom of this post.
You should now be able to add a new ESX host into cacti. You will need to specify the "Downed Device Detection" mode to just "Ping" as there is no SNMP on the current Free version of VMWare ESXi 3.5.
I am hoping that SNMP support will come to the free versions as that would make life much easier.
Files Required: