When running a cluster of Mitel PABX's it is likely that you will have them interconnecting in one way or another. If you send calls over your WAN connection then these graphs are for you.
There are two graphs added:
Bandwidth – Shows the current set bandwidth limit and usage figures for a Zone Access Point
Calls – Shows the number of calls both accepted or rejected by Bandwidth Management
To install just copy the "mitel_bwmgt_stats.xml" file into your cacti "resource/snmp_queries" directory. Then import the host template file into Cacti (Minimum Ver 0.8.7d). Once that is done you should be able to add the Mitel graphs to your monitored Mitel hosts.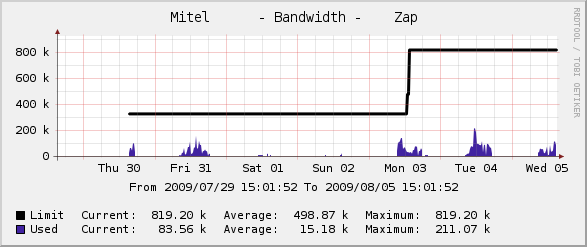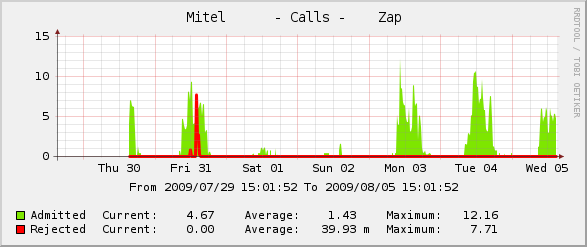 Requirements
Cacti – 0.8.7d
SNMP Enabled on the Mitel Controller
Download